Heating Services in Orange County

Keeping the Cold Out in Orange, Riverside & LA Counties
It's critical that you have a team you can count on as a one-stop shop when your heater stops working. 20th Century Air has served our community for decades as a family-owned and operated business that works hard to build lasting relationships with our customers. Whether it's an installation, repair, or maintenance, we're the team to trust when you want to return to comfort. Our expert heating services in Orange County help increase comfort with a reliable system.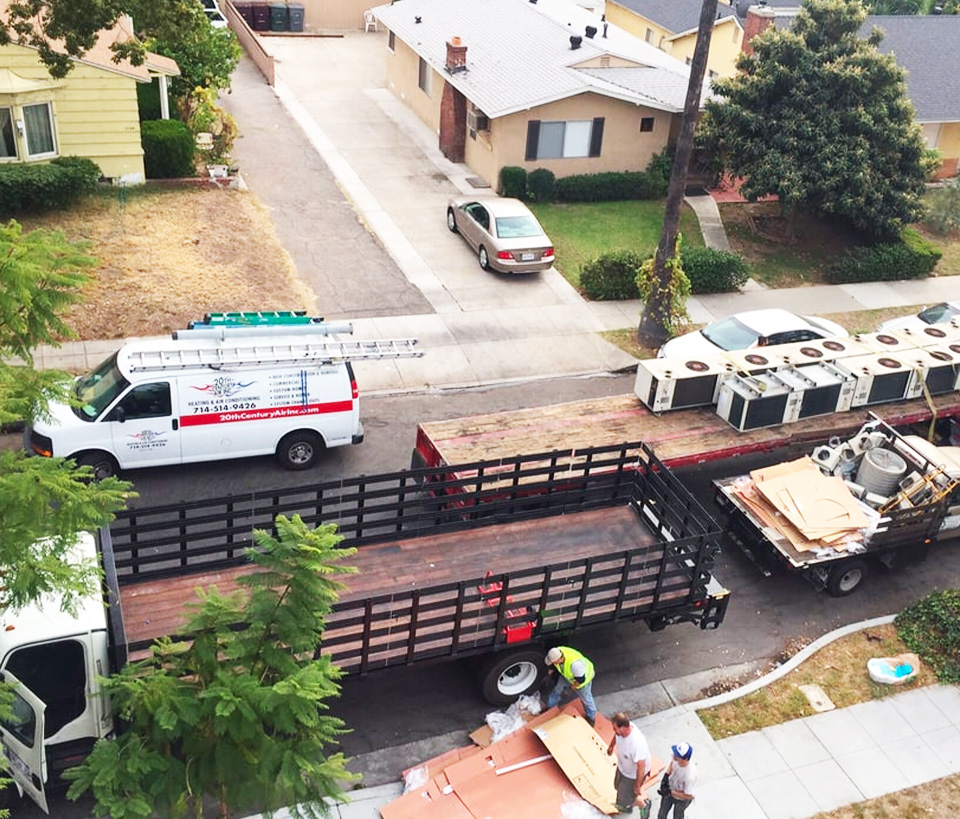 We're dedicated to being your one-stop shop when the cold begins to creep into your home or business.
Our heating solutions include:
We offer these comprehensive solutions so we can be your one-stop shop for your HVAC needs. Don't let your system break down or become inefficient when we're here to help.

Why Use a Smart Thermostat
One of the easiest upgrades for your HVAC system is moving to a smart thermostat that allows you to control your system from your phone. These programmable units ensure you get the best performance from your heating system by allowing you to set a schedule, so you don't keep your home or business warm when no one is there.
Many units can also alert you about maintenance issues or breakdowns, so there's no question if your system needs a service. Or they'll offer money-saving tips that increase energy efficiency by automatically changing temperatures while you're asleep and improving the eco-friendly aspects of your home. Smart thermostats can also be paired with other smart devices to create a holistic system for your home so that you can wake up to a warm home and your favorite playlist. Further, increase the energy efficiency of your heater and lower utility costs with a smart thermostat.
20th Century Air works hard to keep our community warm with expert heating services in Orange County. Count on our skilled technicians with decades of experience to take care of your home or business, whether it needs installation, repair, maintenance, or a smart thermostat.
Schedule your appointment by calling us at (714) 430-8006 or filling out our online contact form to learn more!
Ready To Get Started?
Contact us using our contact form or give us a call at

(714) 430-8006

.