AC Services in Orange County

Available to Residents & Business Owners in Riverside & Los Angeles Counties
It's important to our professionals that we build a strong relationship with our customers as a family-owned and operated business with decades of experience. California is no stranger to often and even dangerous heat waves that are unbearable. That's why it's essential you have a reliable air conditioner to keep you cool, and if problems do arise, 20th Century Air is the team you can count on to fix it. We work hard to offer 21st-century products with a 20th-century handshake when you need expert AC services in Orange County.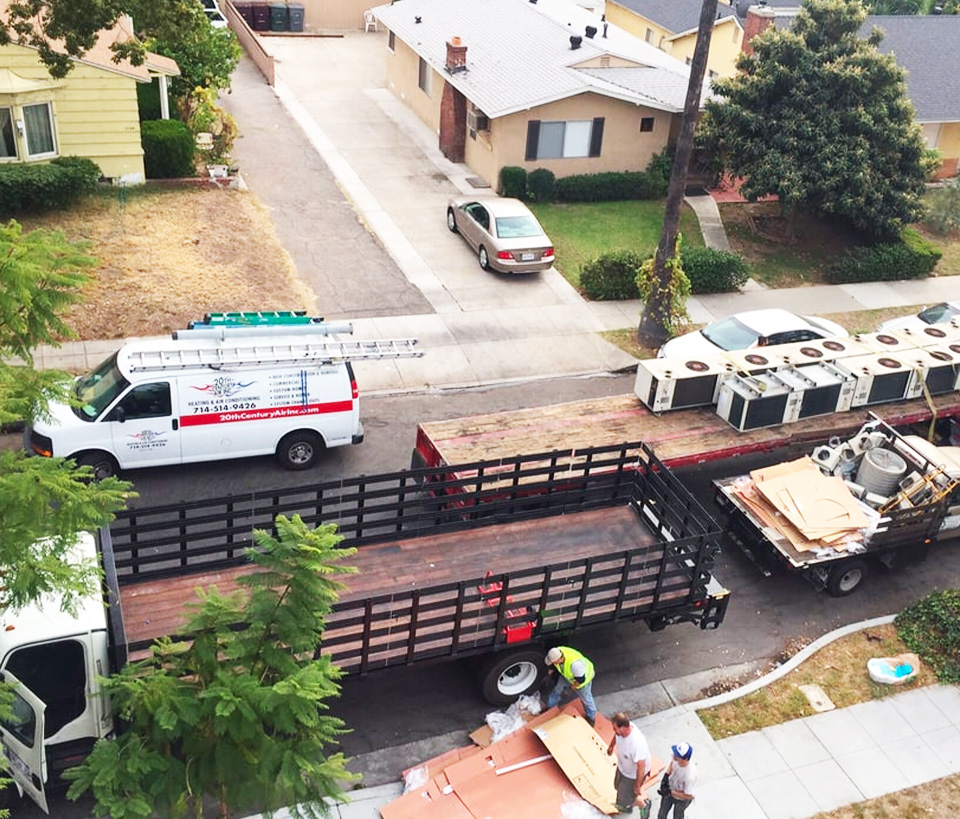 20th Century Air is dedicated to being your one-stop shop for air conditioning solutions for your home or business.
Our various AC services include:

Extend the Lifespan of Your AC
20th Century Air works hard to build a lasting relationship with our customers by providing tips and tricks that help keep your air conditioner at its best with lower monthly costs. Scheduling preventative maintenance services biannually is the easiest way to ensure your unit is efficient and strong for the upcoming season; however, there are some things you can do as the homeowner to reduce the wear and tear on your unit.
Depending on the type of filter you use, it needs to be changed every one to three months, and more often if you have pets or smoke. Changing the filter on time or early, depending on your lifestyle, is critical to maintaining proper airflow and preventing overheating that can reduce the lifespan of your system. You can also maintain energy efficiency by using a smart thermostat that allows you to set a schedule so you don't cool a home you're not in. This is usually paired with your phone, so you can monitor usage, receive energy-reducing tips, and easily turn your AC on and off.
Don't delay! 20th Century Air is here to help with expert AC Services in Orange County today. Call (714) 430-8006 when you are ready to schedule a free estimate.
Ready To Get Started?
Contact us using our contact form or give us a call at

(714) 430-8006

.